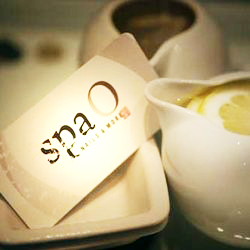 Spa O  is a place where you can pamper yourself with all the services that you expect in a modern Spa. We provide great cosmetic treatment to your hand, feet and body. Our service is for cosmetic as well as therapeutic purpose. If you are planning to treat yourself with the best Manicure- Pedicure, Chair Massage and Waxing, Spa O is the place for you.
Quality services have always been our top priority. Our team of professional and experienced technicians makes sure that our every customer is 100% satisfied. We use varieties of products and have lots of offerings everyday. If you are looking for the best services, let us have the privilege to serve you. We guarantee that you will leave our place to come back again!
The spa O team guarantees you'll be 100 percent satisfied with your manicure and pedicure when you walk out the door.
After a luxurious soak, file, shape and polish, choose between the latest on-trend shades from brands like OPI.
At spa O, all metal tools are cleansed using EPA-grade disinfectant and a hospital grade heat sterilizer; pipeless pedicure spas are cleansed thoroughly each day.
Located in Gold Coast, spa O Club makes pampering easy and convenient.
"Our top priority is always your satisfaction."